About me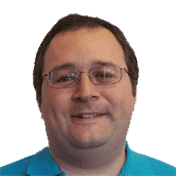 Hi I'm Patrick, I am a fully qualified Government Approved Driving Instructor (ADI) and I am passionate about road safety.
I became a driving instructor because I wanted a job with real satisfaction and there is nothing better than seeing someone pass their test first time. I was also always being told by friends and work colleagues that I was a calm and relaxed type of person and that I would make a great Driving Instructor.
I was fortunate to be trained by LDC in the latest adult coaching and training techniques so you can be assured the training I give will be of the highest standard.

I chose to work with LDC because everybody is different and the LD system allows for flexibility in lessons so that you learn to drive safely at a rate that suits you. I aim to make every lesson enjoyable and as productive as possible. The LD system just helps me to do this more effectively.
Lessons are always conducted in a calm, friendly and relaxed manner as I firmly believe in making pupils feel at ease during lessons.
In addition to my LDC training I have a long career in the retail industry which was focused in delivering quality service. For 17 years I worked for Marks and Spencer starting at the sharp end of retail on the shop floor and finishing as the Project Manager for the implementation of Chip and PIN for the acceptance of payment cards. The skills learnt during my career to date and the last 4 years running my own successful Business Consultancy have given me a wide variety of life skills which combine to deliver a first class solution to your Learner Driving needs.
Well I hope this gives you a brief Idea about me so please feel free to click here to "Contact me"